Enjoy a 30-Day Free Trial for our Gamification and Rewards Store module!
Buy before April 30th and get 50% OFF!

Pricing starts at €135, 150 USD, and 1000 DKK per month


*Already included with an enterprise plan.


*This module is not available with the Monthly Medium plan.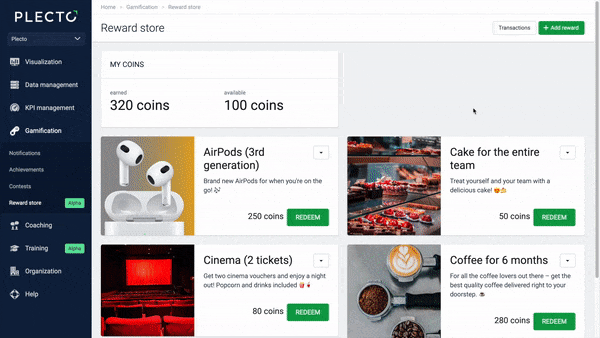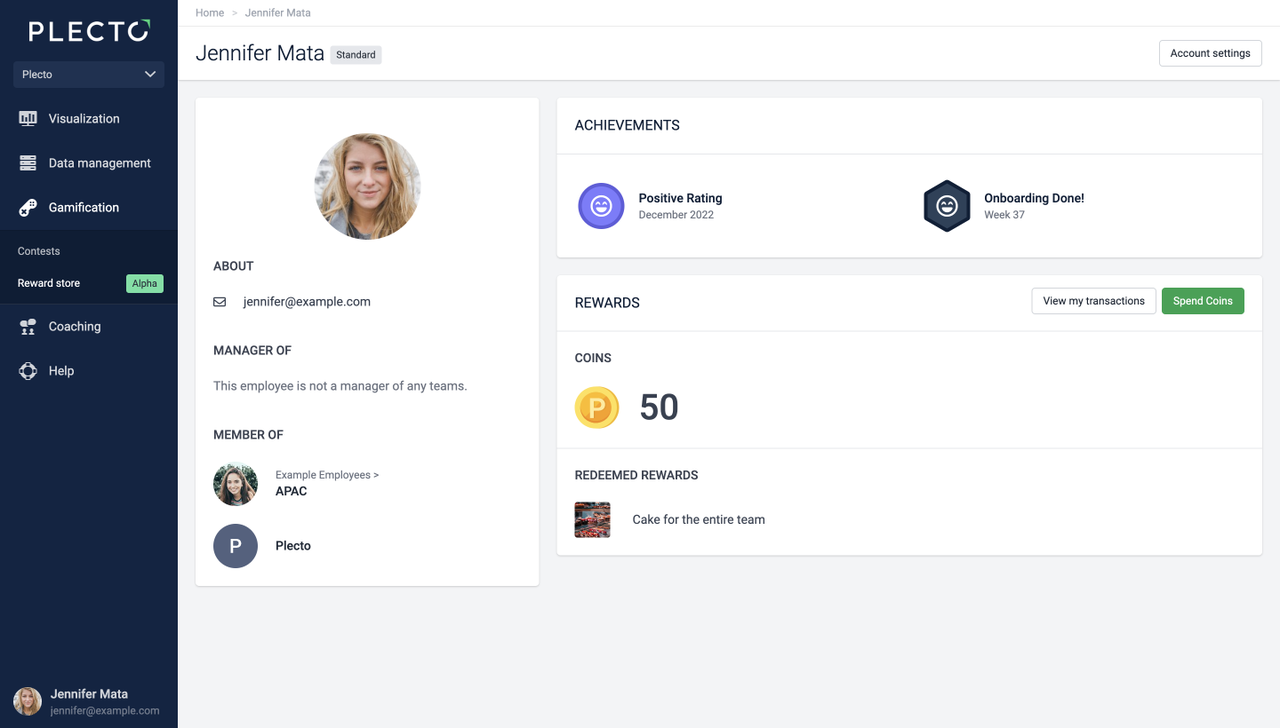 Skyrocket motivation with the Reward Store 🚀
✅ Foster a culture of continuous competition and driving performance.
✅ Incentivize employees to reach set goals and targets.
✅ Offer unique rewards that are personalized to the team's interests.
✅ ... and much more!
*By registering for this free trial, you agree to Plecto, which equals contacting you with marketing-related emails. You may unsubscribe from receiving marketing communications from Plecto at any time. Plecto's websites and communications are subject to its privacy policy.